CR-506 4 port GbE PoE adapter
Features

Form factor – PC card PCI-express x1
4 external ports and one system port 10/100/1000 Base-T
The power budget for external PoE devices – up to 15.4 W per port
Isolation protection 2 KV between power and ports
Ports overload protection
Full/Half duplex with flow control support IEEE 802.3x
Support of jumbo frames of 9216 bytes
Support of Wake-on-LAN
Microsoft NDIS5 checksum offload (IP,TCP,UDP)
Support of IEEE 802.1Q VLAN
Support of Spanning Tree IEEE 802.1w, IEEE802.1s

Resourses
Description
CR-506 is 4-port GbE network card with 802.3af support. The adapter is a combined device, which depending on configuration can perform one of three functions – multiport PoE Ethernet adapter, embedded unmanaged PoE switch as PC card or Ethernet tap. The PoE devices are managed by four separate injectors, providing overload protection and 802.3af protocol implementation. The PoE ports are powered by the on-board DC-DC convertor.
Unmanaged switch mode
This mode uses the device as a 5-port switch embedded to PC. The fifth port of the switch is connected to the MAC controller and can be accesses via PCI-express bus.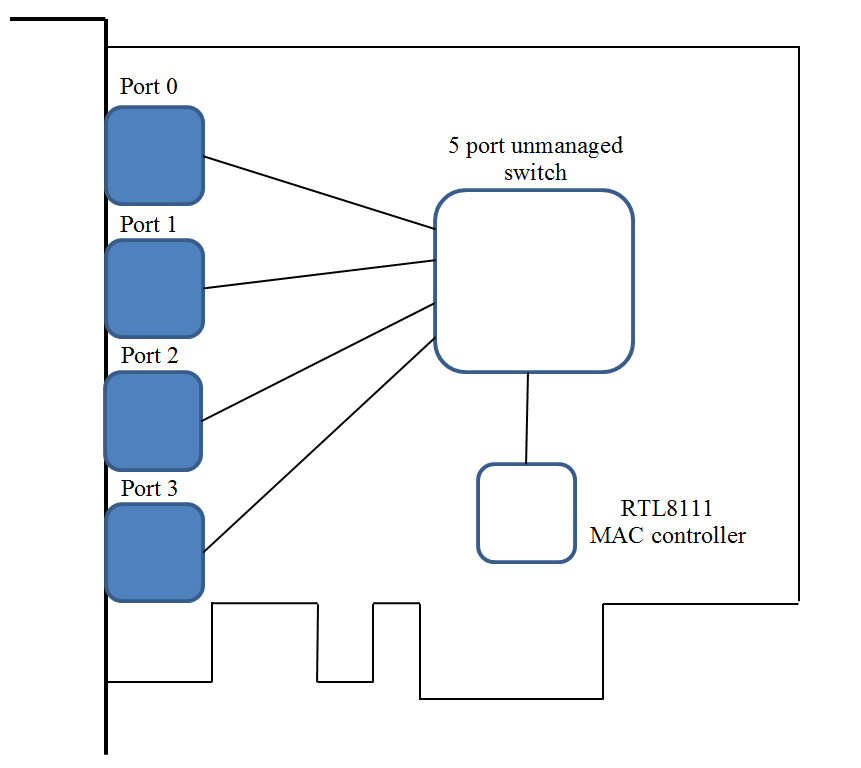 Ethernet tap mode
In this mode the device still functions as a switch, but port 0 and port 4 (system) perform special functions. They can connect a peripheral device with traffic to analyze to port. Using ports 1-3 the device to be analyzed will carry out outward communication. But the packets sent or received via port 0 will be copied to port 4 and sent to the MAC controller. With the help of a network analyzer these packets can be recorded and analyzed.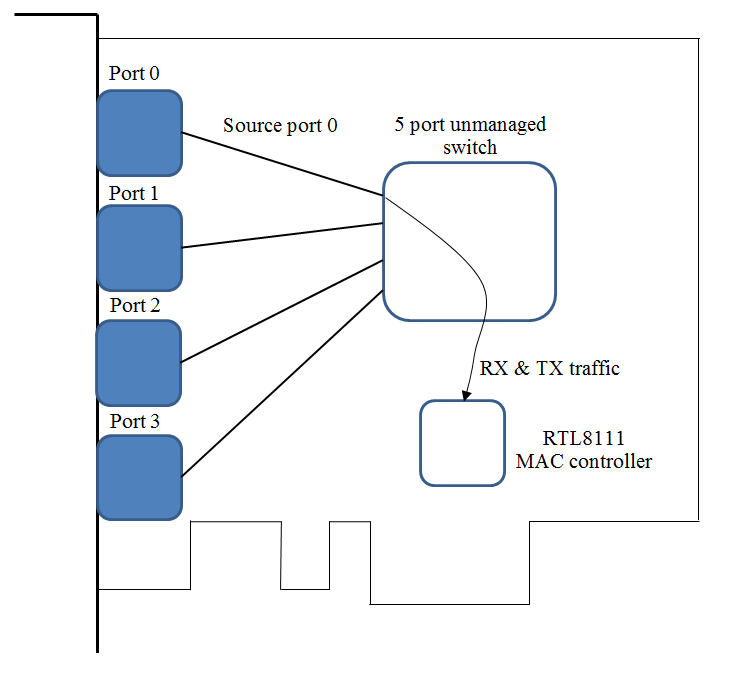 4-port MAC controller mode
This mode assigns an internal VLAN to each external port of the adapter. Thus, the switch isolates the traffic between ports. The traffic from every external port is closed to the MAC controller only.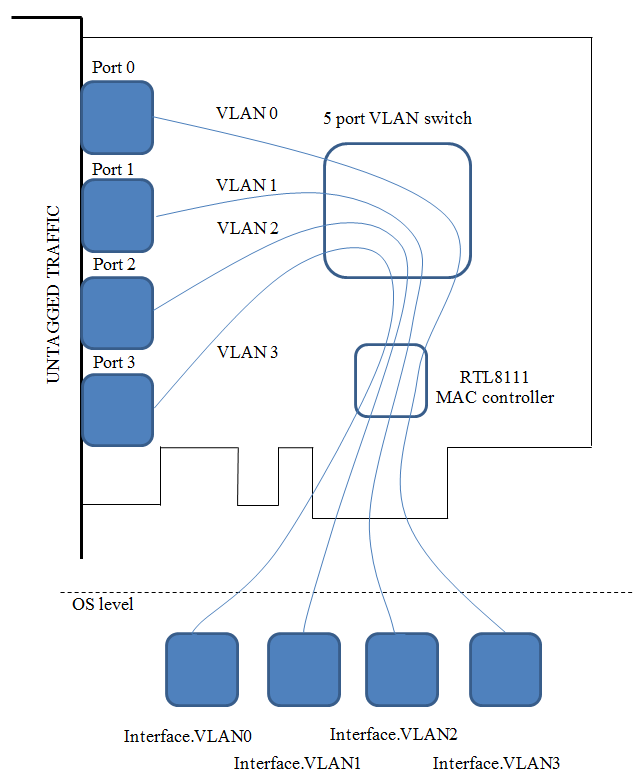 Application examples
Connecting end-point devices to a server