CR-502 Ethernet Switch in 6U Eurocard Format
Features

Form factor – 6U Eurocard, 80 mm long, IEEE 1101.1.
8 ports 10/100/1000 Base-T with decoupling 1500V
Full/Half duplex with flow control support IEEE 802.3x
Support of jumbo frames of 9216 bytes
Polarity and entangled pairs self-correction
Support of IEEE 802.1Q VLAN
Support of Spanning Tree IEEE 802.1w, IEEE802.1s
3 modes – unmanaged switch, VLAN switch, Ethernet tap.

Resourses
Description
CR-502 is an Ethernet switch in the format of a 6U Eurocard (according to the mechanical standards of IEEE 1101.1 and IEEE 1101.11). The device has 8 Gigabit Ethernet ports and can be used in several modes: as an unmanaged general-purpose switch, as a switch with VLAN functions, or an Ethernet tap. The board format allows installing the device to the expansion slots of crates CompactPCI, PXI, VME, VME64 and other bus-structured modular systems complying with IEEE 1101.1 standard. If necessary, the switch can be installed on the place of the Rear transition board. The scope of application of the switch is the communication expansion module in control and automation systems. The mode is selected with the help of jumpers on board.
Unmanaged switch
In this mode the device is used as a general-purpose 8-port non-blocking switch with 2K table of MAC addresses.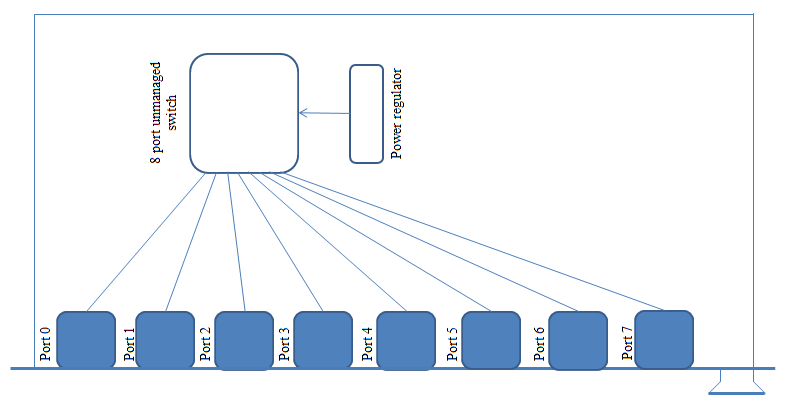 Ethernet tap
In this mode the device still functions as a switch, but port 0 and port 3 perform special purposes. A peripheral device with traffic to analyze can be connected to port 0. Using ports 1,2,4-7 the device to be analyzed will carry out outward communication. But the packets sent or received via port 0 will be copied to port 3 and sent to the monitoring computer. With the help of a network analyzer these packets can be recorded and analyzed.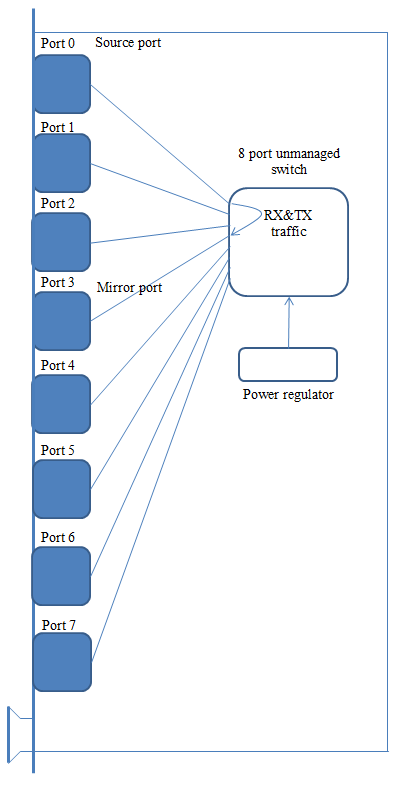 VLAN switch mode
In this mode 7 VLANs with numbers N..N+6 are created in the switching matrix of the device. Ports 0..6 are members of VLANs N..N+6 correspondingly and transmit non-tagged traffic. Port 7 is member of the seven VLANs and transmits tagged traffic, a packet is assigned the VLAN tag, corresponding the receipt port number. Using such a configuration a computer connected to port 7 can selects its destination port with a VLAN number. Devices with no VLAN support are connected to ports 0..6.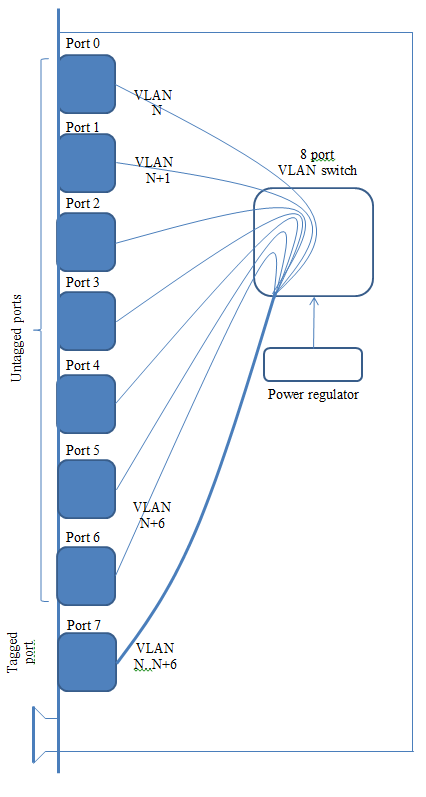 Application examples
The example of the Ethernet tap mode performance is shown in the picture below.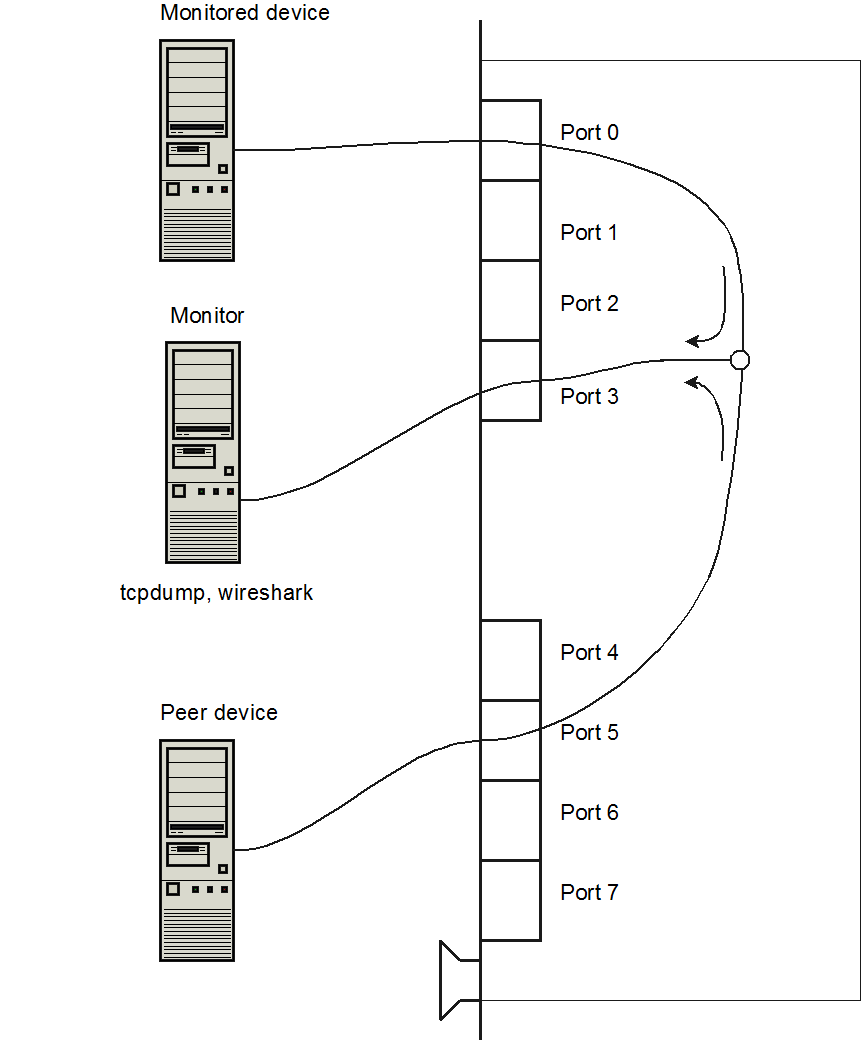 An example of VLAN mode application.